10TH SEPTEMBER 2022 | MAGNA | SHEFFIELD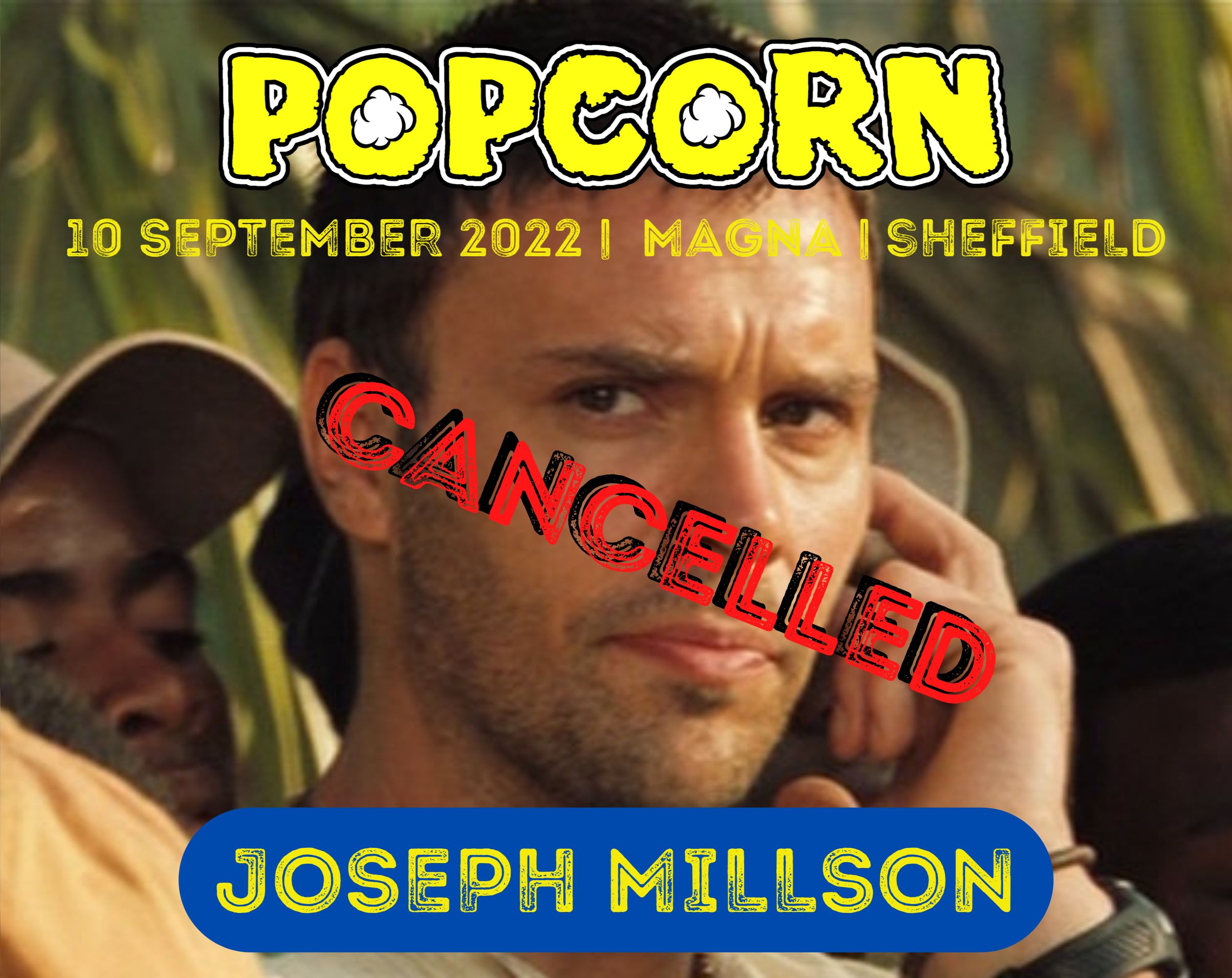 julian glover

Autograph £30

In the 1980s Chris Barrie was one of the principle voice artists for the satirical puppet series Spitting Image and worked on the show from its pilot in 1983 until 1990. In 1987 he was cast as the insufferable Arnold Judas Rimmer in the multi award winning cult sci-fi comedy series Red Dwarf. In 1990 Chris created another comic grotesque by the name of Gordon Brittas, the anally retentive, chainsaw voiced leisure centre manger from hell. The Brittas Empire ran for seven series culminating in the 1997 Christmas Special. He has had cameo appearances in the Lenny Henry Show, Happy Families and Blackadder III. He also appeared in the ITV film White Goods, alongside Lenny Henry and Ian McShane and went onto complete two series of A Prince Among Men for the BBC. He also appeared in two Tomb Raider films as Lara Croft's (Angelina Jolie) butler Hilary. Chris was also the presenter of Discovery Channels Massive Engines, exploring almost every invention in mechanised transport from trains to airships!

Doug Naylor is an Emmy award winning script-writer, novelist and director. He co-created the long running hugely successful sci-fi comedy Red Dwarf, has written or co-written every episode across thirteen series and has directed over twenty episodes . Doug has also written three best selling novels. He co-wrote a number one single which shall remain nameless, but has the words Song and Chicken in the title. Doug also co-created the ITV series The 10 Percenters, for which his script Table 11 won a British Comedy award . Formerly he was Head writer and Script editor on the original run of the hugely popular satirical puppet show Spitting Image and he has also written a number of award winning radio show.
Norman Lovett became a stand-up comedian in his thirties, initially supporting punk bands in the late 1970s, before establishing himself on the alternative comedy scene during the 1980s. He played London's Comedy Store on many occasions. Lovett's first television appearances include a stand-up performance on Pyjamarama in 1983, and a brief role in The Young Ones in the episode Summer Holiday. From 1989 to 1993, Lovett wrote and starred in his own surreal BBC2 sitcom called I, Lovett. He played a version of himself who is an inventor living in a world of surrealism with his talking dog. He has had made a number of acting appearances in a variety of TV shows including Asylum, Is it Bill Bailey? & Rab C. Nesbitt. In 2006, Lovett appeared in the comedy-horror film Evil Aliens. From 2014 to 2018, Lovett was a main cast member in BBC Radio 4 comedy To Hull and Back, alongside Maureen Lipman and series creator Lucy Beaumont. However Lovett is probably best known for his role as the ships senile computer Holly in Red Dwarf (series I-II, VII-VIII, XII & The Promised Land).
Hattie Hayridge was a major part of the late '80s, early '90s wave of comedians. In April 1988, she appeared on Friday Night Live hosted by Ben Elton, and was spotted by Paul Jackson, the Producer of BBC's Red Dwarf and writers Rob Grant and Doug Naylor. She was invited to appear in the one episode, Parallel Universe, (Series II) to play Hilly, the female equivalent of the male Computer, Holly (Norman Lovett). The same year, Hattie went to perform at the Montreal Comedy Festival, being filmed for the related Just For Laughs TV programme. In 1989, after the departure of Norman Lovett from Red Dwarf, to star in his own show, Hattie successfully auditioned for the part of Holly She appeared in Red Dwarf Series III, IV and V, after which the character did not appear until Norman returned full time for Series VIII.
Along with his brothers, Joe, Stephen and Mark, Paul is one of the McGann acting dynasty. Born in Kensington Liverpool, Paul has made over 100 film and television appearances and his distinctive voice can be heard narrating numerous TV documentaries.
Paul came to prominence in the Alan Bleasdale BBC drama series The Monocled Mutineer in which he played Percy Topliss. His film work includes Paper Mask (1990), Alien 3 (1992), The Three Musketeers ('93) and Ken Russell's film The Rainbow '89. In 1987 Paul starred as Marwood alongside Richard E Grant as Withnail, in Bruce Robinson's cult hit Withnail and I.
1996 saw Paul McGann take the keys to the Tardis to become the eighth Doctor in the TV film Doctor Who, a role he continued to play in the audio dramas produced by Big Finish.
Peter Davison has very many credits in television dramas and sitcoms such as BBC's All Creatures Great and Small, Tales of the Unexpected, Magnum P.I., Doctor Who, The Hitchhikers Guide to the Galaxy, A Very Peculiar Practice, Campion, Midsummer Murders, Jonathan Creek and At Home with the Braithwaite's. In the 1980's Peter and his then wife Sandra Dickinson also composed & performed the theme tune to popular 80's kid's TV series Button Moon!
Davison has returned to the role as the fifth Doctor several times to the Doctor Who universe. In 1985 he narrated an abridged novelization of the season twenty-one story "Warriors of the Deep" for BBC Worldwide's Doctor Who audio book series. In 1993 he appeared as the Time Lord in "Dimensions in Time", a brief two-part skit transmitted as part of the BBC's annual Children in Need Charity appeal, in 2007 he returned again as the fifth Doctor in "Time Crash" with David Tennant. Most recently he has had roles in Law & Order: UK, Toast of London, Gentleman Jack, Life, and The Larkin's.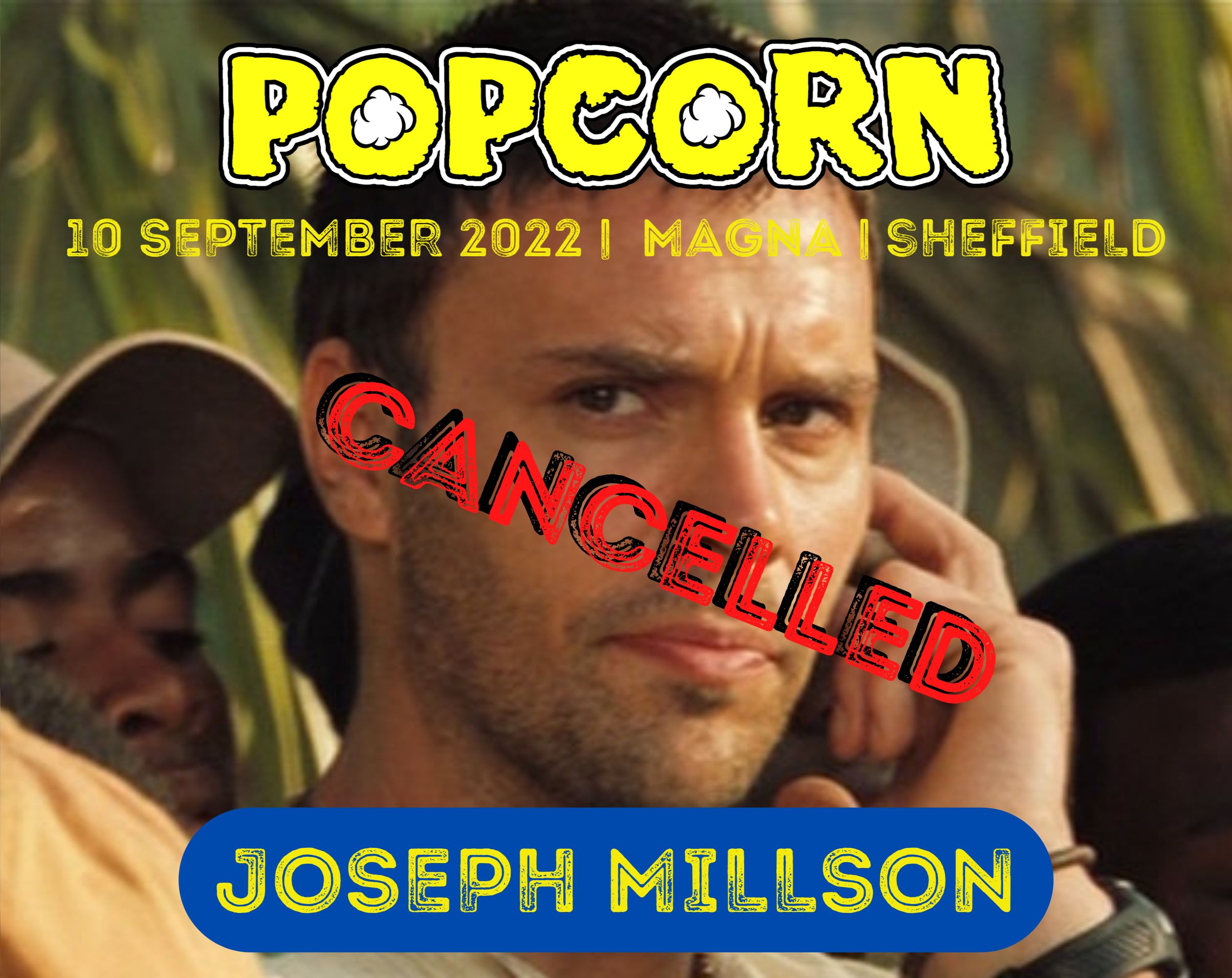 Joseph Millson is best known for his long running roles on TV shows such as The Last Kingdom (NETFLIX), Banished, 24 – Live Another Day, Holby City, The Sarah-Jane Adventures, Survivors, Ashes To Ashes, Peak Practice, Campus, Catch 22, Ransom, Penny Dreadful and Marvel's recent smash hit show Moon Knight among many, many others!
His extensive work in feature films has included leading roles in Casino Royale, Angel Has Fallen, I Give It A Year, Dragonheart Vengeance, The Dead 2, All The Devil's Men, Creation Stories and Tango One amongst others.
Joseph's first book 'WORK – AND OTHER FOUR LETTER WORDS" has been a #1 best seller on amazon and will be available to be signed at the convention.
Born in Windsor, Berkshire and educated at a Roman Catholic convent school near Brighton, Caroline's career began when her mother and a photographer entered her 'photo in a competition to find the 'Face of the Year' in The Evening News. Caroline won which led to her successful modelling career. In 1969 she became the poster girl for Lambs Navy Rum, a job which lasted for 10 years.
In 1971 Caroline played Vincent Price's dead wife Victoria in The Abominable Dr Phibes followed a year later in Dr Phibes Rises Again. These roles were followed by Hammer Films casting her in Dracula AD (1972) and Captain Kronos: Vampire Hunter in 1974. Caroline's other roles have included The Golden Voyage of Sinbad (1973), and the 1977 James Bond film The Spy who Loved Me, considered by many to be the best during Roger Moore's tenure as 007.
Caroline can currently be seen on Talking Pictures TV hosting The Cellar Club on Friday evenings.
Born in Hampstead, London Julian Glover trained at the National Youth Theatre and performed with the Royal Shakespeare Company. During the 1960s and '70s Julian appeared in many popular TV series including The Avengers, Doctor Who, Space 1999 and Blake's 7.
More recently Julian played the role of Grand Master Pycelle in 31 episodes of the hit HBO series Game of Thrones. His film work includes starring roles in major productions such as Star Wars Episode V The Empire Strikes Back (1980), as the villainous Aristotle Kristatos in the 1981 Bond film For Your Eyes Only and as Walter Donovan in Indiana Jones and the Last Crusade (1989). Julian also provided the voice of the giant spider Aragog in the 2002 film Harry Potter and the Chamber of Secrets.
In 2013 Julian Glover was awarded the CBE for services to drama.
Fondly remembered as the girl in the Hai Karate aftershave commercials, English actress and model, Valerie Leon was born in Hampstead, London.
A well known face on the big and small screens Valerie has appeared in 6 of the Carry On films including Up the Khyber (68), Camping in '69, Carry on Again Doctor in '69, Up the Jungle (70), Carry on Matron ('72) and Carry on Girls in 1973. She also made an appearance in the 1972 seasonal offering Carry on Christmas in 1972.
Valerie's other film work includes roles in the unofficial Bond film Never Say Never Again with Sean Connery and The Spy who Loved Me with Roger Moore and Caroline Munro. Her many other film appearances include The Italian Job (69) and the Hammer Horror classic of 1971 Blood from the Mummy's Tomb. Valerie's television appearances include The Avengers, Randall and Hopkirk (Deceased), The Goodies, The Saint and Up Pompeii.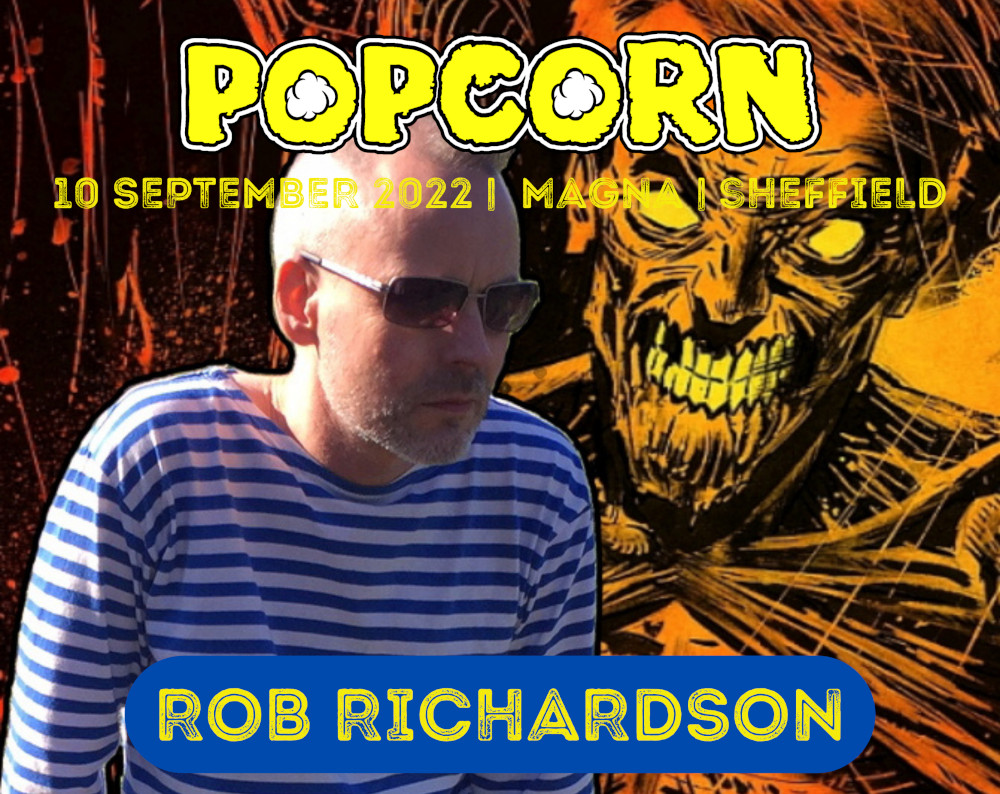 We are thrilled that the super talented artist & illustrator Rob Richardson will be joining us at Popcorn on September 10th @Magna Sheffield!  Rob is the artist for the new Devlin Waugh comic series for Judge Dredd Megazine, having previously worked on Judge Dredd and Future Shocks for 2000AD.  He also contributed to Clive Barker's Hellraiser Anthology vol.1.  Rob also co-founded the Astro Diablo brand of scream-printed apparel, greeting cards and art prints, featuring unique horror and psychotronic designs.  Rob has also designed merchandise and posters for burlesque performers around the world.  He is also the artist for the legendary Sheffield zombie band, Iron Sphincter, and it is rumoured that he plays the organ with the band, though this has never been proven.  Rob's bespoke Zombie Caricatures are very popular at horror and comic conventions, where he turns very nice people into the ghastly living dead!  He works in film and TV, and drew storyboards for the Sky Atlantic mini-series 'Little Birds' with 'The Punisher' and 'American Gods' director Stacie Passon!  You can view Rob's work at
"No one knows how old ageing actress Bunny Galore is but rumours abound that she was the first Neolithic pin up" (The List)
Bunny hosts the TV show "Bunny Galore's Movie Nightmares" on the SKY channel 192 Showcase TV. She presents classic cult movies like Night of the Living Dead, Teenagers from Outer Space and Carnival of Souls. She is also the Host of the New UK Drag Queen Talk show LOOSELY BAKED, the drag answer to Loose Women. Bunny has appeared and hosted at HorrorConUK (even interviewing Cassandra Peterson AKA Elvira!), as well as various other events including the Bram Stoker Film Festival and the London Horror Film Festival.
Bunny has been a regular at HorrorConUK for the last few years as our horror hostess with the mostest but is having a taste of the high life with the hilarious Dame Nation, semi finalists at Britain's Got Talent 2022!
She's back with us at Popcorn!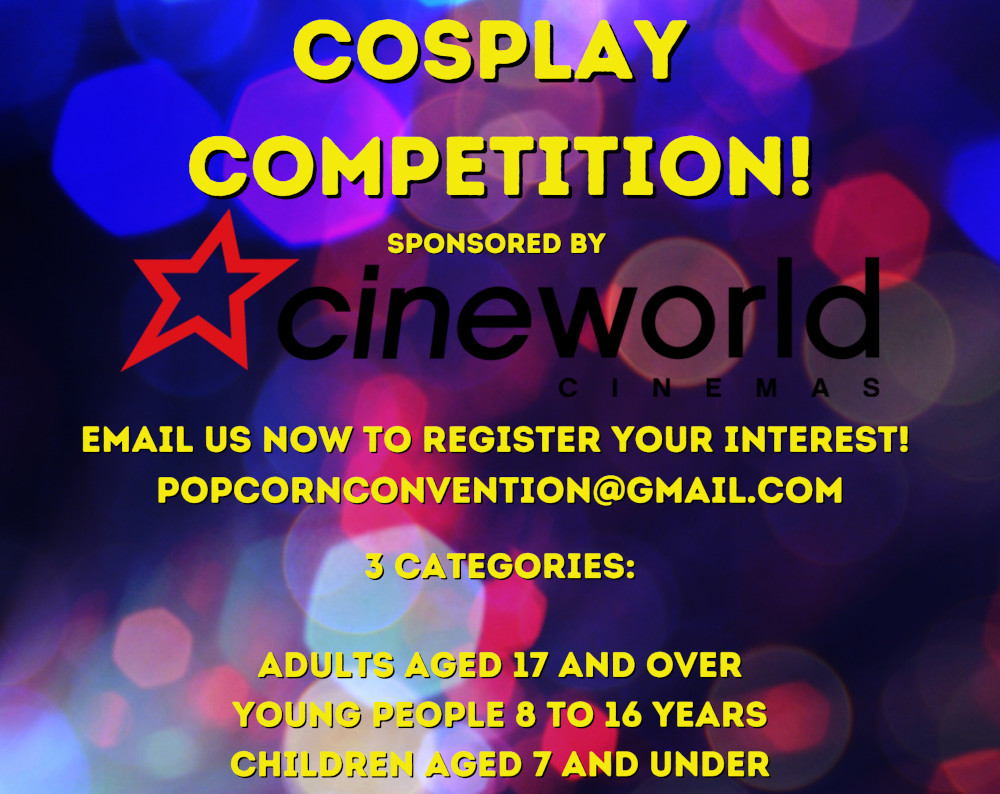 email to enter!

popcornconvention@gmail.com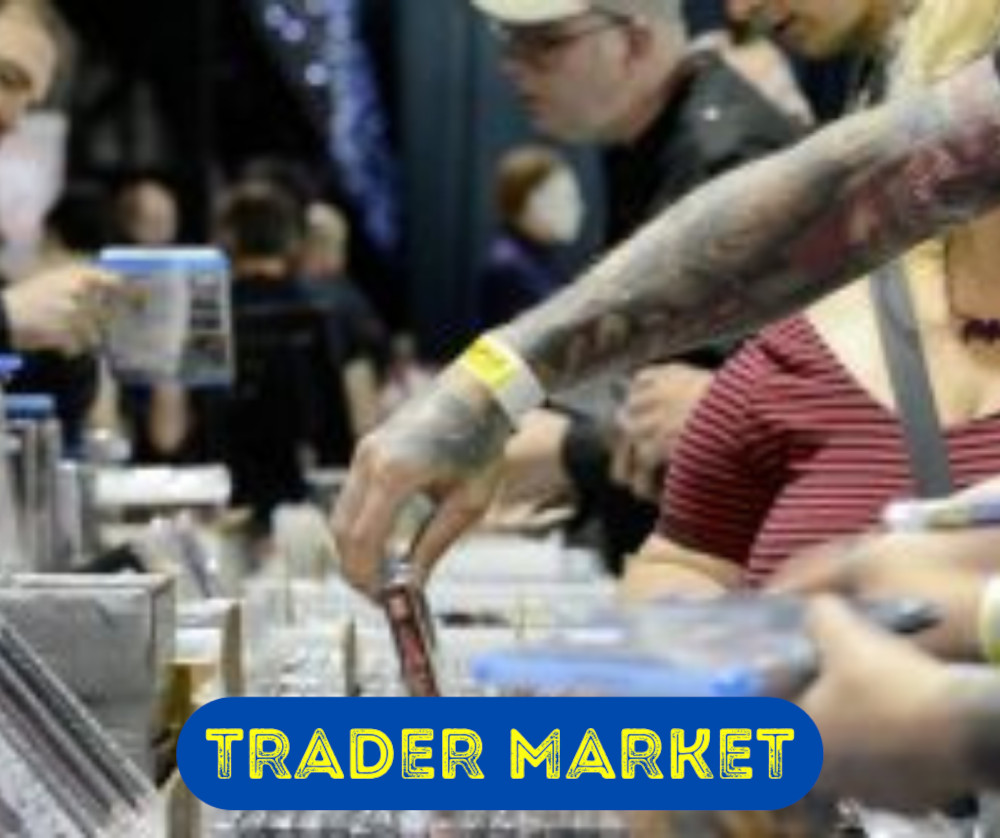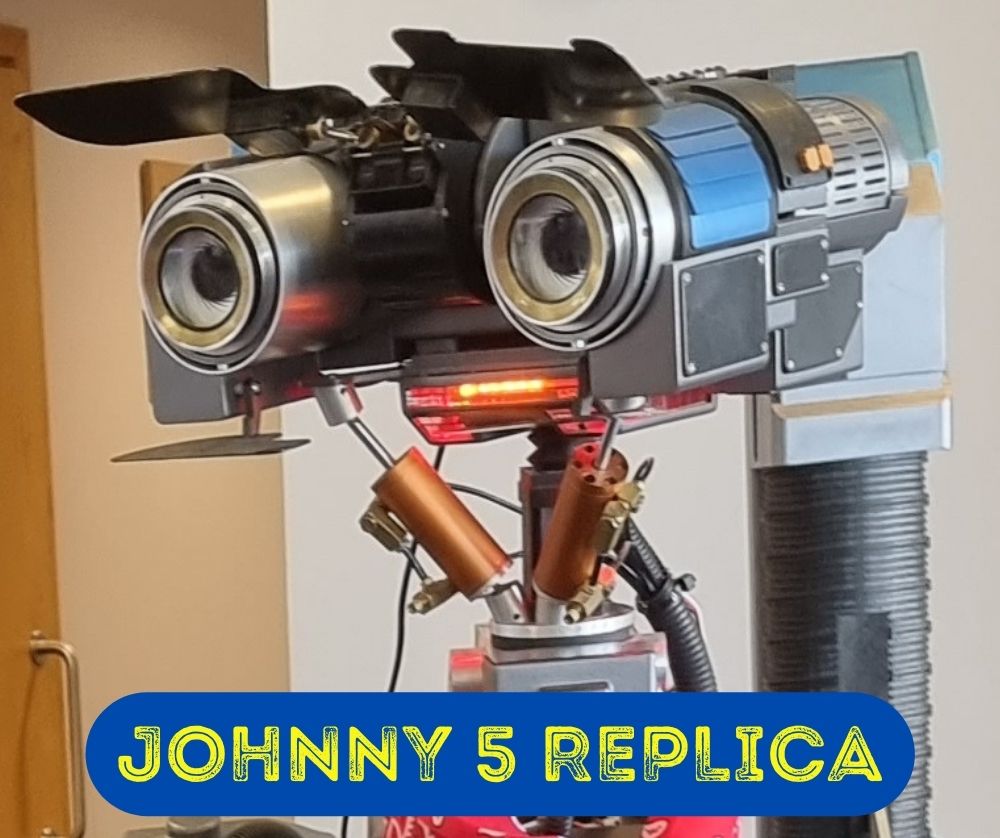 © Popcorn TV, Film & Comic Con 2022 - All rights reserved.