10TH SEPTEMBER 2023 | MAGNA | SHEFFIELD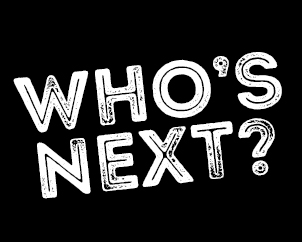 Bradford Born Clare Higgins graduated from The London Academy of Music and Dramatic Arts.  A 3 times Olivier Award winner Clare has a reputation as a dynamic stage actress both in London and on Broadway. She has appeared on TV in many productions including Pride and Prejudice (1980), Hideaway (1980) and the 10 part BBC series The Citadel.  In 2013, Clare appeared in the Doctor Who  mini-episode The Night of the Doctor, alongside Paul McGann as the Eighth Doctor.    Clare is perhaps best known for her role as the stepmother from hell, Julia Cotton, in Clive Barker's Hellraiser (1987) and Hellbound, Hellraiser II (1988).

Patricia Quinn is probably best known as Usherette and Magenta in The Rocky Horror Show on stage and in the 1975 film The Rocky Horror Picture Show.  In 1981 she starred as Dr. Nation McKinley in Shock Treatment and also appeared in Monty Python's The Meaning of Life, in a rather infamous scene with John Cleese! In 2012, Quinn played the role of Megan in Rob Zombie's The Lord's of Salem. Her TV roles have included Doctor Who, Bergerac,  the BBC's Box of Delights and an episode of Hammer House of Horror: 'Witching Time' (1980).

Maddie Smith is probably best known for playing Bond Girl Miss Caruso in Live and Let Die (1973) a role it is said she was recommended for by Roger Moore after working with him in The Persuaders (1971). A familiar face on both cinema and TV Madeline's TV appearances include The Two Ronnies ('71), The Fenn St Gang ('73), Crown Court ('74), Steptoe and Son ('74)and many, more.  Her film roles have included  Taste the blood of Dracula (1970), The Vampire Lovers (1970), Up Pompeii (1971), Theatre of blood 1973 and Frankenstein and the Monster from Hell (1974).

Michael Carter is a Scottish actor of film, stage and television.  Carter's earliest role was in the Doctor Who serial The Mind of Evil (1971), in which he played a UNIT soldier and a prisoner. He made his film debut in An American Werewolf in London (1981) as the doomed London Underground commuter Gerald Bringsley who spoiler alert! is killed by the werewolf!  Michael is well known for his role as Bib Fortuna in Star Wars: Episode VI – Return of the Jedi (1983). Following his appearance in Return of the Jedi, Carter was offered several alien roles or parts that involved heavy amounts of prosthetics. For example, he was cast in the role of Radu Molasar, a monster and warlord in the Michael Mann film The Keep (1983), as a direct result of his work in Return of the Jedi.  He was Von Thurnburg in The Illusionist 2006, and most recently Jaehaerys I Targaryen in The House of the Dragon.
© Popcorn TV, Film & Comic Con 2023 - All rights reserved.