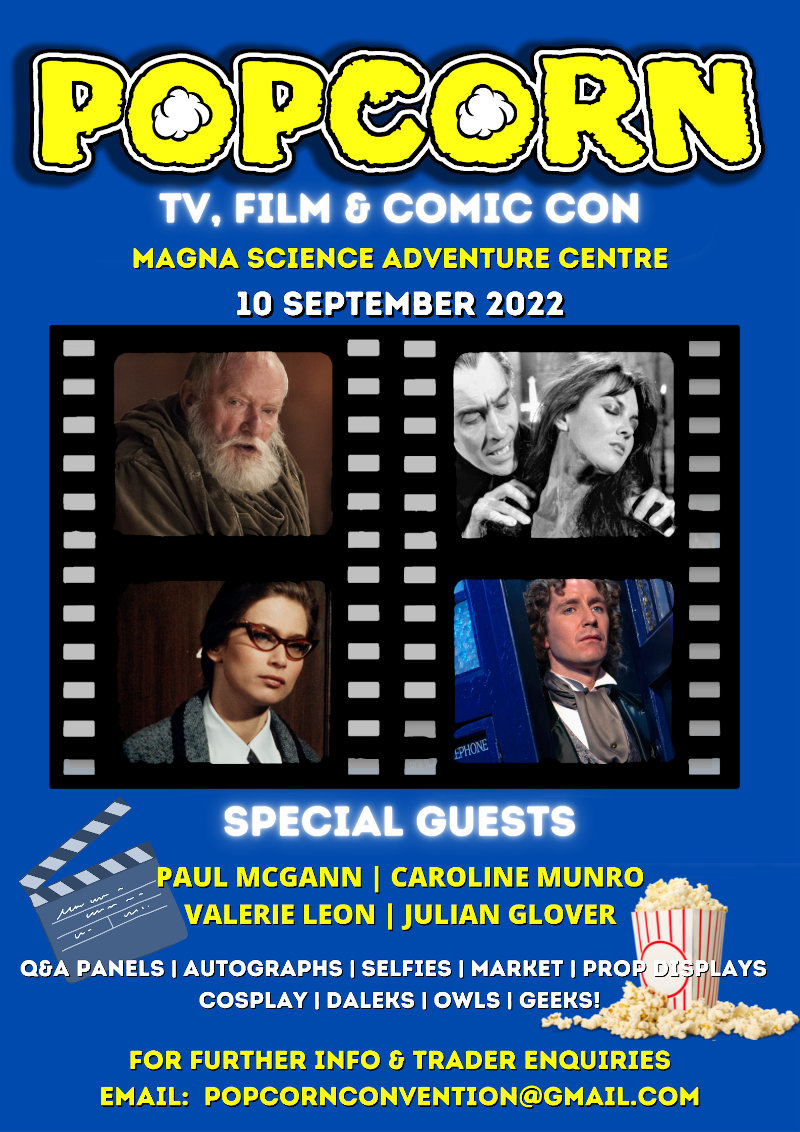 Welcome to Popcorn!
From the team behind the internationally renowned show HorrorConUK! Popcorn! TV, Film & Comic Con will burst to life at Magna for a special one day event on Saturday 10th September!
Popcorn! will bring much loved stars Caroline Munro (Dracula A.D. 1972, Starcrash, Sinbad, The Spy Who Loved Me), Paul McGann (Withnail & I, Alien 3, Doctor Who, Holby City, Luther), Valerie Leon (Blood from the Mummy's Tomb, Carry on Matron, Carry on Girls) and Julian Glover (Star Wars: Episode V The Empire Strikes Back, Indiana Jones & The Last Crusade) to the show!
More guest announcements coming soon!
Popcorn! is a pop culture festival that gets its geek on for the world of TV, Film, Comics, Literature, Sci-Fi, Horror, Cosplay & Art all under one roof! As well as Q&A panels, there will be autograph sessions, selfies, prop displays & a busy marketplace filled with memorabillia & treasures to be sought out! Meet fellow geeks!
For further enquiries and trader bookings, please Contact Us
.



Please check our our full Terms & Conditions if you require more information about our tickets.
Tickets designed & sold by UnityFields.co.uk on behalf of Popcorn, as sister event of HorrorConUK Ltd